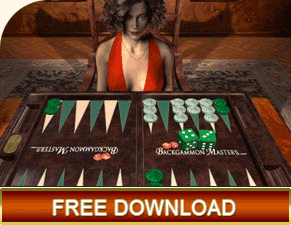 Java backgammon: Learn Backgammon Instructions To Win
Any game that you want to win, you have to first begin by reading and understanding the instructions. Likewise, you need to have a basic understanding of backgammon rules. Well, thankfully, backgammon rules are not difficult to master at all. This could be one of the reasons why the game is so popular.

What are the basic backgammon instructions? There are two main aspects to the game which are good to understand. One: the set up of the backgammon board and equipment used; two: the aim of the game. Regarding the set up, you should know that you will be playing against another player. You will be sitting opposite each other with a backgammon board in between you and each of you will have 15 checkers (one person red, one person black) which you will have to take off the board during the course of the game. You do this by throwing 2 die to move your checkers around the board to ultimately get them off the board. Remember: you must also be aware of the possibility of your checkers being thrown off by your opponent which will land you off the board, trying to get back, but only to the other side of the board to start your exit all over again.

The other advantage of understanding backgammon instructions today is that because we live in the Internet era of great on line tutorials, figuring out how to play the game is relatively easy and a whole heap of fun. Gone are the days when you potential players had to pour over some boring manual for hours to get instructions for a game. Today, for backgammon instructions (and indeed other gaming instructions too) you can watch a game on line, take an interactive on line tutorial, or at a later stage, practice for free! Now you have the basic backgammon rules, you are ready to play and possibly win!