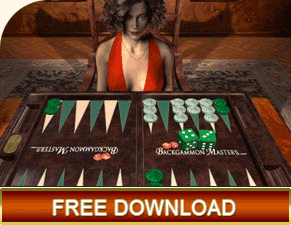 Steer clear of cheats for backgammon
The game of backgammon has always been steeped in history. Widely known as the world's best, most popular board game and certainty the most intellectually challenging, it had been played for more than one thousand years, before making a highly successful transition to the internet. Its introduction to online gaming has seen backgammon become exposed to tens of thousands of new enthusiasts, both because of the unique and stimulating game play that it provides and also because of the rich cash prizes that can be won in the online tournaments taking place daily online. But some players are also looking for cheats for backgammon software.
Unfortunately, as we all know, the internet has its down side, and it manifest itself in many ways. One of the more tatty ones, are the few web sites who offer an easy way to win prizes at these backgammon tournaments. These are known as tricks for backgammon and you should steer well clear of them. If you type in cheats for backgammon in your favorite search engine, you will find links offering such a service. Generally very tatty in layout, these backgammon cheats claim to have found glitches in the software offered by some of the leading backgammon web sites.
By taking advantage of these glitches, you will be able to cheat the software and win prizes, or so they claim. However, anyone who understands backgammon will know that this is virtually impossible. The reason is that the backgammon software has been programmed by engineers who know that human element in backgammon plays a very major part in the outcome of a single game or an entire match.
There are some elements of online software where the skill level is very low, for example slot gaming, where patches or cheats might possibly be hacked into them. However, overall security is very high on the internet, and the chances of some unscrupulous hacker finding a chink in their armor is almost zero. So the next time you see cheats for backgammon you should steer well clear of them.