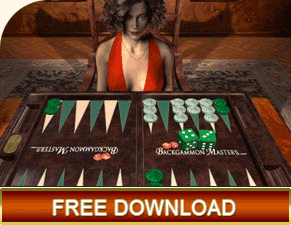 Dal Negro Backgammon: The classiest backgammon accessories
Backgammon is a game steeped in history and evokes a sense of leisure. For connoisseurs a significant part of the enjoyment derives from playing with exquisitely crafted backgammon accessories. Dal Negro backgammon accessories are rated the best in the world. The backgammon board, checkers, dice, doubling cube and cups together make up the Dal Negro backgammon set.
Innovation is the key word for backgammon. Every year a new range backgammon sets hits the shops. Dal Negro backgammon sets are made from different materials and come in many colours. Even the cases backgammon sets are given due consideration. Some are made from elegant book cloth whereas others from luxurious black leather. the company is aware that all customers cannot pay top prices so it produces sets for every budget. The low-end prices are just above £100 for the Walnut and the Colorato sets. The mid-range prices are around £200 for the Olympic and the Burgundy Eco Leather sets. The top-end Leather set comes for £400.
The most popular set from Dal Negro backgammon is the Pulsar priced at £200. It is made from high quality hardwood with a covering of high quality Italian book cloth Cialux, which comes in cream, tan and grey colour. The interior surface of the case doubles as the playing surface. It is lined with beige leatherette and inlaid with blue and red points. The chips are in corresponding colour and are made from high quality semi-transparent plastic that produces an attractive mother-of-pearl finish. The set weighs only four kilograms. Dal Negro backgammon sets are available in all sports accessories stores and can also be ordered online.