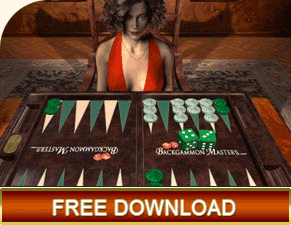 The beauty of a quality leather backgammon set
Nothing symbolizes luxury more than leather. It portrays exclusivity, wealth and power to most people. Those who have enjoyed playing backgammon for years or those who have just discovered it recently through the internet, and want nothing but the best will buy a leather backgammon set. People in the know have also discovered that you don't have to break the bank at Monte Carlo to buy a backgammon set, and you don't have to borrow David Beckham's private jet to go and pick it up either.
In the fabulous internet age that we are lucky to find ourselves living in, you can select and purchase the highest quality, usually Italian made leather kit straight off the web. And not only that, these companies, long used to handling such transactions, will pack it and ship it straight to your front door. The delivery can sometimes be made in 72 hours, depending on your location, by private courier. Now that's what I call luxury! One of the largest manufacturers of leather backgammon kits is the Del Negro Company of Italy.
Originally established as a playing card manufacturer, the quality of their goods and services led this family owned and operated company to diversify into making backgammon boards and similar tables games. Dal Negro's backgammon sets stand out because the playing surface is made with a special backing, either natural leather or an especially high quality synthetic material, makes for a largely more enjoyable backgammon playing experience, because when the dice hit the board the sound is deadened.
This feature and many others have caused them to be known as the premier board game manufacturer in Europe, if not the world. Not the cheapest but probably the best, if you want to indulge yourself with a leather backgammon set you wont go wrong with a Del Negro set.