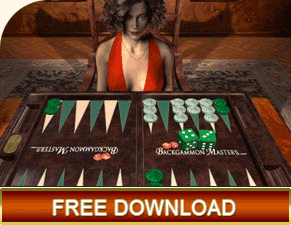 Online Backgammon Gambling: Where the action is
Backgammon has always been a popular game but online backgammon gambling takes it to the highest level. Because backgammon is a game that involves much skill, online backgammon betting is great fun. You are backing yourself against both your opponent and the dice.

The most popular forms of online backgammon gambling are the various types of tournaments that are organised by online sites. The Sit & Go tournaments are on round the clock. As soon as the minimum number required register the tournament starts. The participants pay the buy-in fee, which is pooled to form the pot for the winner. The online backgammon betting event tournaments are larger affairs that are announced in advance. The larger number of entrants makes for a larger pot and more cheer for the winner.

The tournaments that attract the greatest participations however are online backgammon gambling swing tournaments. All players are given an equal number of chips in the beginning. Players play in singles games till they are knocked out when they lose all their chips. Some tournament pair players randomly, whereas in other tournaments players play according to the ranking they have earned in the tournament. The last player left, who as accumulated all the chips, is the winner. The stake or the Chips Per Point is set at the beginning of the round. This value is multiplied appropriately for the doubling cube, doubled for the gammon and tripled for the backgammon. To make the game more interesting the Chips Per Point is raised at every round.

Players who engage in online backgammon gambling should keep in mind that all tournaments take a portion of the pot to meet its costs. This is called the rake. Rakes vary from site to site and players should opt for sites with low rakes.