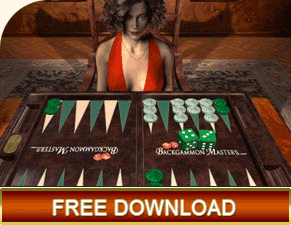 Set up Backgammon Board
Backgammon is easy to play. Backgammon board is set up the same way as the checker board. To layout backgammon board will take you a maximum of five minutes. The first step to set up the backgammon board is to set it on an even surface between you and your rival player.

Once the board is placed, take out the playing checkers and count them to ensure that there are 15 per player. Also check that there are four die in the game. Besides the die, the game should also have a cup to roll the die in, as well as a doubling cube. The doubling cube is marked with even numbers that double along 2, 4, 8, 16, 32, and 64.

For an effective set up, backgammon board layout knowledge is definitely necessary. The backgammon board has 24 triangular patterns across it. These patterns are present on both sides of the board. They are also referred to as points. The basic idea is to number these points from 1 through to 24. Point #1 is the first point that is located at the lower right hand corner close to you, and the numbering is done anti-clockwise. This means that point #24 is at the upper right hand corner.

Once they are set up, backgammon board checkers are ready to be moved around for the game to commence. However, before that, the checkers have to be placed in the correct order on the board. So what is the correct order? It is pretty simple, actually. You need to drop two on point 24, five on point 13, three on point 8, and the remaining five on point 6. This is how you set up the backgammon board.