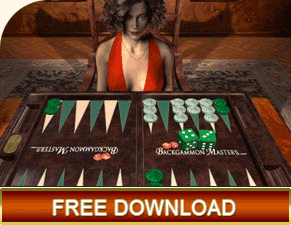 An Introduction to Travel Backgammon
With the game of backgammon gaining popularity rapidly, there have been different enhancements to the game every now and then. First there were the online games, with all the different features like multi-language play, free downloadable game versions, etc. Another such enhancement available in the market is travel backgammon.
Travel backgammon is a compact version of the game that you can carry with you whenever you are traveling. Now when you are traveling with your friends, all you need to do is carry the portable backgammon game with you and the time will fly as you get caught in the excitement of the game.
The travel backgammon sets are very easy to carry and attractive too. They have caught the imagination of many people, as can be seen in the burgeoning sales figures at many of the online sales outlets where these sets are sold. There are a large number of these outlets on the Internet. All you need to do is search on any of the search engines online.
Travel backgammon sets come in a wide range. You can pick up the set of your choice depending on what you are looking for, in terms of look and feel, pricing, and any other criteria you may have. There are a wide variety of portable backgammon sets. Some of them are the simple types, the only enhancement being the compactness. Then there are sets that are slightly upscale – with a felt background. There are some that have a fake fur finish.
The travel backgammon set has been designed to withstand the rigors of travel, and come with an attractive case. For the guarantee of an enjoyable journey, take with you the carry-on backgammon set.