Want to play poker like a pro
? Since the best way to become a pro is by practicing your favorite game, then you are in luck! The more you play the better poker player you become and the more you win! It's fun becoming good at something you enjoy. We have made our best effort to design the poker game rooms in a welcoming way and always strive to maintain the game rooms to be a positive environment for poker enthusiasts like you. We encourage good sportsmanship and pleasant behavior amongst the poker players at our tables.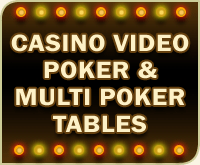 Professional players can head directly for our high stakes rooms, and in the meantime, we encourage new players to try out our fun money poker rooms and use our view game feature to sit in on some pro poker game tables. When you feel confident, you can join in any open seat and start playing.